Need help with preschool at home? This Ultimate Guide to Homeschooling Preschool has you covered with the information and resources you need to homeschool your preschooler.
(This post contains affiliate links; see disclosure for details.)
I've been blessed to homeschool both of my kids from the very beginning, starting with their preschool years.  Today I'm happy to share suggestions and fantastic resources for homeschooling the preschool years.
Ultimate Guide to Preschool at Home
My Homeschooling Preschool Posts
I love sharing our experiences with homeschooling preschool and passing along what's worked well for our family. One of my favorite places to do that is here on the blog.  Here's a quick list of some of my preschool posts:
Important Things to Remember
for Preschool at Home
Don't stress – Preschoolers learn naturally and will pick up more than you could ever plan simply by putting their observation skills to work.  There's no need to stress over lesson plans and question whether you're doing enough.  Let your preschooler guide you!
Enjoy your child – These years of early learning are fun, but they'll fly by.  Enjoy these moments with your little one!
Don't get pushy – Some kids are ready for preschool at 3 years-old, while some may be ready at five years-old.  Start by introducing elements of your preschool plans in small chunks.  Follow your child's lead to know when it's time to introduce more or pull back.
Preschool shouldn't be expensive – Unless you just want to spend the money, there's no reason homeschooling preschool should bust your family's budget.  There are many high-quality, comprehensive, and affordable resources available for home education.
Playtime matters – Your official school time each day doesn't have to take long.  Much of preschool is feeding natural curiosity and helping your little one connect the dots around him.  While some of that takes time sitting down at the table, plenty of it can be picked up through play.
Read, read, and read – No pressure here, but reading to your child may be the most important thing you can do as you homeschool preschool.  Reading encourages language skills, listening, comprehension, curiosity, and a love for learning.  It's a small thing to do for such big payoff!
Help for the Preschool Journey
While I read my fair share of blog posts and internet articles, books are where I turn when I want to absorb myself with information on a given subject.  Below are some book suggestions to help you as you journey through preschool at home.
No time for reading up on preschool at home?
Need the information, but just don't have time to read up on homeschooling preschool right now? Starting Off Right from iHomeschool Studio is the perfect match for you!  It's a collection of 18 MP3 sessions from homeschooling experts all focusing on early learning.  This allows you to get the information and encouragement you need without carving out time for reading.  You don't want to miss this one if you're looking for help with preschool at home or the early years of homeschooling!
Curriculum Ideas for Preschool at Home
I've never been secretive about my tendency to hoard preschool curriculum.  Because of that, I've had ample opportunity to view, study, and use more preschool curricula than my two kids would ever actually need.

All of my favorites are inexpensive programs that "let them be little" while encouraging a love for learning and laying solid educational foundation.  Here's a look at some great curriculum options for homeschooling preschool.
Preschool at Home with Pinterest
I love stashing homeschool ideas on Pinterest and I've got plenty of pins to show for it!  If you haven't hit the preschool Pinterest goldmine yet, come along and pin with me.  I'm adding new pins to my preschool boards all the time!
If you're looking for some specific preschool boards to follow, here are some with tons of preschool ideas to use in your homeschool:

Learning through Play
Playtime for kids of any age should never be overlooked.  Thankfully homeschooling allows plenty of it for kids as long as we're careful to not overschool.  While I'm a big believer in uninhibited, unstructured play, there are lots of activities and toys that pull double duty for playtime and preschool.  These are a few of our favorites to have around: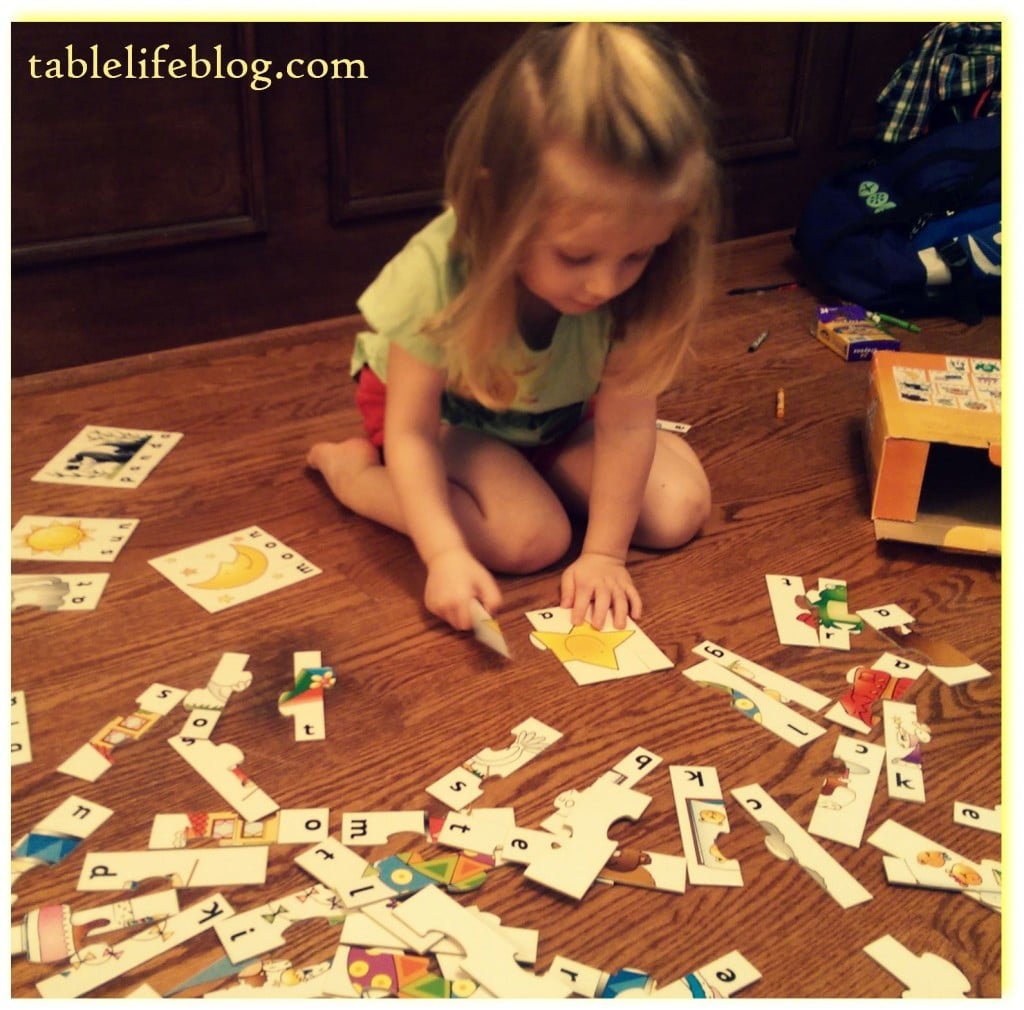 Arts & Crafts Resources for Preschoolers
Preschoolers LOVE to create!  Not a master artist? No worries, your preschooler doesn't have to miss out on having fun with arts and crafts.  Not sure what resources to have on hand, projects to tackle, or posts to read?  The links below are perfect places to start!

Educational Viewing
Hear me out.  I'm not suggesting that you use the television or Roku for a babysitting service, but most likely there will be times where your preschooler is watching TV.  Why not use that viewing time to reinforce preschool concepts?  Here are some suggestions for preschool-friendly educational programming:
Pre-Reading
Math Skills
Science
Fine Arts
Imagination & Social Emphasis
*Also available for streaming through Amazon Prime.  Not a Prime Member? See what the fuss is all about with a free 30-Day Trial of Amazon Prime!

What suggestions do you have for preschool at home? I'd love for you to share your suggestions or favorite resources in the comments!

Looking for more ultimate guides for your homeschool journey? Don't miss iHomeschool Network's Ultimate Guides roundup.