Not sure how to start homeschooling? Whether you're moving to homeschool temporarily or for the long haul, these ideas can help!
*Post contains affiliate links; see disclosure for details.*
First of all, take a breath and relax. Whether you're suddenly homeschooling or considering it for the future, know that your homeschool will change.

While you may implement some things in the beginning that are worth keeping around, chances are the homeschool you start with will look nothing like your homeschool in the end.

It's normal and it's a good thing. It means you're growing and shifting when needed.
How to Start Homeschooling
That said, you do need an actual starting point for your homeschool. Here are five easy, but practical tips for getting started when you don't know what you're doing.
1) Know what's legally required.
Legal requirements for homeschools vary so it's imperative to know the laws before you start homeschooling. Also, if your children were enrolled in public or private school, you need to check with your local school board for withdrawal procedures.
Need to start homeschooling on a temporary basis?
If your move to home education is because of something happening locally — like extended school closures due to a major weather event, for example — you don't have to worry with homeschool laws or withdrawing from school. All you need to do is enjoy these tips and use them to help your kids continue learning while their normal school routine is interrupted.

On the other hand, you still need to comply with the legal requirements if you're suddenly homeschooling because of something connected to your family. Extended traveling and family illness are examples of that kind of temporary homeschool situation.

In a nutshell, if you're temporarily homeschooling because of something connected to your family specifically, homeschool laws are your starting place. If you're learning at home along with the rest of your community, you can bypass the laws and withdrawals.
2) Get some direction.
Along with legal requirements, it's important to have a plan — or at least a general idea — for what your kids need to learn and when. You can accomplish this several ways, but the best way will vary from situation to situation.

Those taking a temporary break from public school due to closures may already have guidelines and resources in place for learning at home. In that case, you've got direction and probably need resources with trouble spots and tools for reinforcing specific concepts.
What about homeschooling when you literally have no idea where to start? If you find yourself in that group, buy or borrow Home Learning Year by Year or The Brave Learner.
While you don't have to follow it perfectly, I always recommend Home Learning Year by Year because it provides a framework for what specific topics to cover within each grade level.

This type of resource can also keep your kids learning while you establish goals for your homeschool and learn more about possible teaching methods.

The Brave Learner is another helpful resource. While it won't help you map out a complete homeschool plan, it does provide valuable insight and inspiring, but practical ideas for learning at home.
A Note About Homeschool Curriculum
As for curriculum, I use it and love it, but I also know that a bad curriculum purchase can make for a disastrous homeschool experience.

There's a lot of curriculum to choose from out there, and most of it is great. Even so, that doesn't mean it will be great for you and your kids.

Because of that, I invite you to stop and do these things before purchasing any actual curriculum.
3) Use what you have.
Curriculum is a great help to many homeschool families, but you can learn without it. (You can see how to teach science without curriculum for examples.)
Instead of thinking you can't start homeschooling without spending tons of money or finding the perfect curriculum, focus on using what you already have on hand.
Read with your kids. Even if you don't own a ton of books, you most likely have access to more of them than you realize. Check with your library for books, e-books, and audiobooks. Use your Kindle (or the free Kindle app) to access inexpensive Kindle reads, check out an Audible trial, and take advantage of the free Librivox app for books you can't find through your library.
Be smart about TV time. There are countless options for engaging educational TV; many can be accessed via your favorite streaming service. Click here to see my favorite suggestions for learning through TV broken down by subject here.
Check with your local library for programs and free resources. We've never met a library that didn't have educational programs, regular events, and resources for teachers and families.
Pay attention to what interests your kids. Use those things to inspire your learning. It may look different than your own education, but there's value in learning how video games are made, exploring historical eras of interest, eating foods from other cultures, and studying the lives of our favorite authors and entertainers, etc.

There's a place for everything in homeschooling. These topics don't necessarily deserve priority, but they do deserve a place.
Not sure what to read? Click here to find my tips for choosing the best books for your homeschool. 
Remember, your starting point doesn't have to be your long term framework for homeschooling. Using what you have allows your kids to keep learning, but buys you time to decide what to do next and get your framework in place.
4) Take advantage of free learning resources.
I'm all for having skin in the game and paying for quality homeschool resources, but you don't always know what to buy when you start homeschooling. That's why it's important to have a variety of free educational resources in your back pocket.

Here are a few of my favorite free resources for homeschoolers:

Whether you're homeschooling for the long haul or temporarily, these can help keep your kiddo learning while you form a plan and establish a routine for learning at home.
5) Think outside the box.
Lastly, give yourself permission to think outside the box when it comes to learning.

You can learn so much by playing games, doing hands-on activities with your kids, and turning to non-conventional approaches to learning. Here are a few examples of outside the box learning:
Need more suggestions? You'll find our favorite games and topical resources here.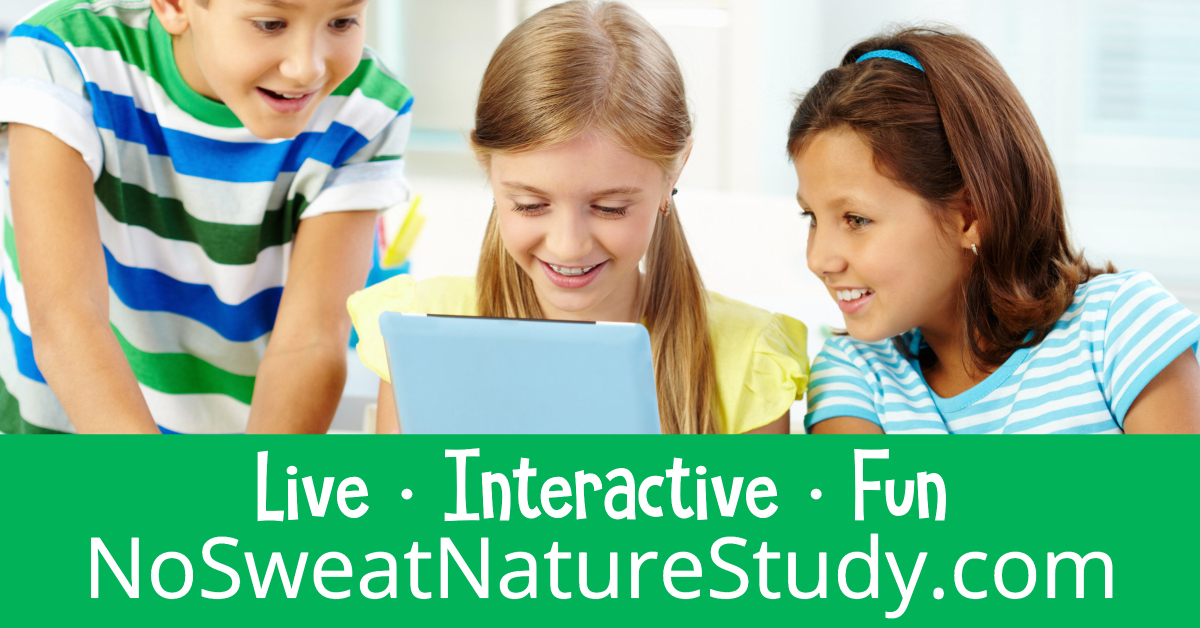 ---
In closing, the main thing to remember as you start homeschooling is you'll never start if you wait to have the perfect setup. Curricula, schedules, and educational methods all have their place, but they don't all have to be in place to get started.

Instead, be sure you're following any legal requirements, use what you've already got, and don't be afraid to think outside the box.
Most importantly, be present and engaged in learning with your kids. It will make all the difference for your kids to know they're not on their own and that you're there as a leader, partner, and fellow learner.

What about you? Do you have tips for getting started with homeschool? If so, we'd love to hear them in the comments below. 🙂
Need a crash course in homeschooling?
Don't miss our Homeschool 101 series. In it, you'll find help with the basics: understanding homeschool methods, choosing curriculum, scheduling, and handling the dreaded "s-word."