I love exploring, observing, and studying nature with my kids. In fact, it's one of my favorite parts of homeschooling. The funny thing is that it hasn't always been that way. It wasn't until we moved to North Carolina that I really began to appreciate nature and see it for the gift that it is.
The thing about that move to North Carolina is that we moved from a metro area to a home in a rural area with two ponds nearby; I can honestly say the daily observation of pond life is what got us hooked on nature study. Before that it was nonexistent. That's why I'm excited to share an awesome book about pond life and a fun Pond Life Printable Pack with you!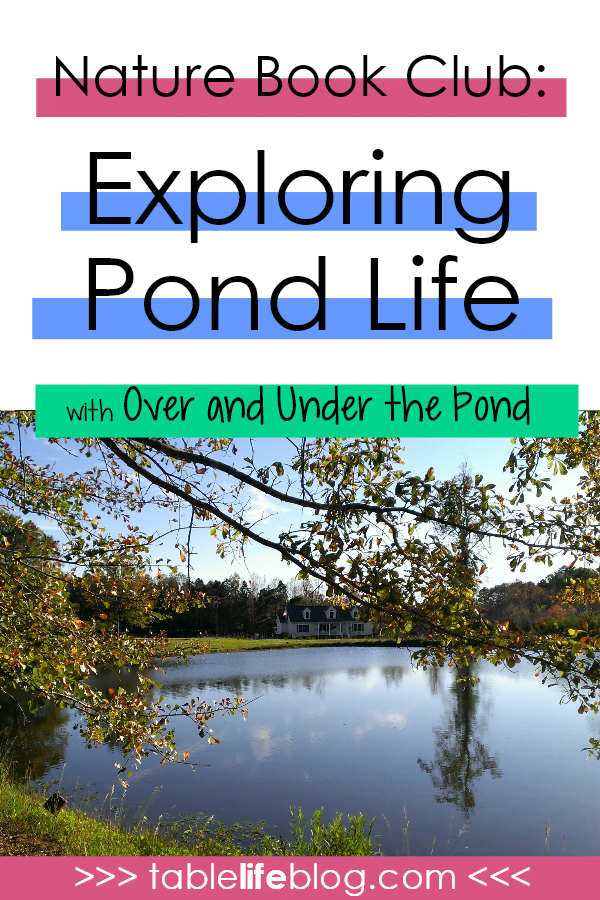 *Post contains affiliate links; see disclosure for details.*
It's been a few years since we lived in the house by the ponds, but I was taken back to those days when we recently discovered Kate Messner's Over and Under the Pond. In this gorgeous picture book, Messner and illustrator Christopher Silas Neal celebrate the life above and around the pond, but also bring to life the world underneath.

This picture book format is perfect for younger children, but it doesn't read like a typical story. Instead it takes readers along for the journey. Better yet, it also includes an author's note about the pond ecosystem, a section about the animals featured, and suggestions for further reading on pond life and ecosystems.
Observing Pond Life
I mentioned earlier that we no longer live in the house by the ponds, but at the time we had a man-made pond across the street from us and a natural pond in our backyard. We walked around the ponds nearly every afternoon, but also observed them while we cooked our meals, ate dinner, and carried on with day-to-day life.
Animal Life Around the Ponds
The amazing thing about that backdrop was that we couldn't help but notice the pond life around us. Like in Over and Under the Pond, it was normal for us to see turtles, frogs, herons, beavers, and dragonflies.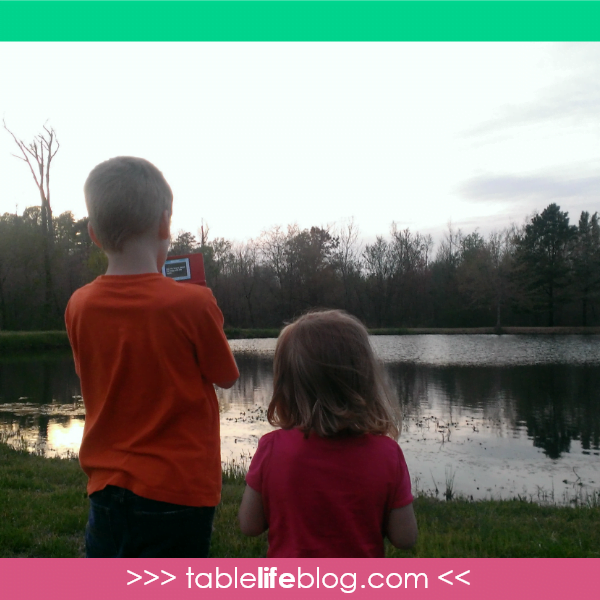 We also had regular visitors that aren't mentioned in Over and Under the Pond. We often noticed geese, egrets, anhingas, deer, and unfortunately nutria.
For sure, these visitors inspired nature study while we were simply playing in the yard or walking to the mailbox.
Seasons at the Pond
Another thing we loved about our ponds was observing the differences from season to season. We lived there for nearly two years and loved the hustle and bustle of spring, the lush greens of summer, the colors of fall, and the quiet, but stunning world that winter brought.
Also worth noting, we weren't the only ones who enjoyed the seasons changing at the pond. The winter picture below is one example of that. Our cat loved walking on the frozen water and exploring areas he couldn't safely reach in other seasons.
Now that we've moved, we stick to observing the ponds in our local parks and botanical gardens. It's not quite as convenient as checking the mail, but these ponds are just a quick drive down the road from us now and we still enjoy observing the ponds from season to season.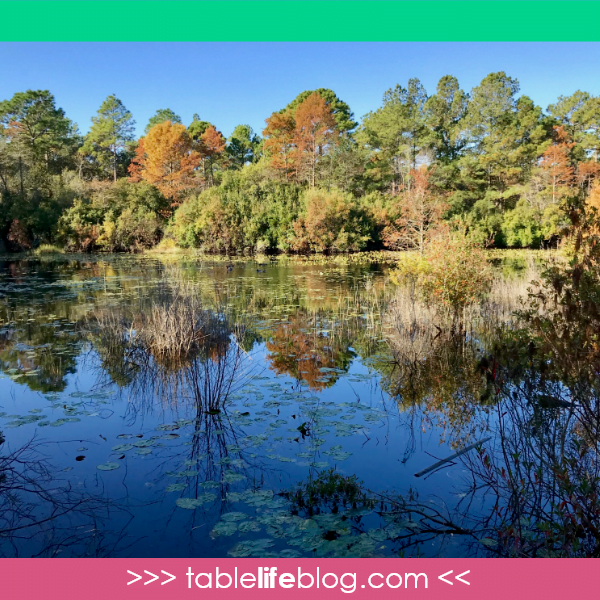 Other Life at the Pond
In addition to animals and seasons, ponds are also great for plant observation. The ponds around our former home were surrounded by trees, bullrushes, and reeds. Now that we've moved near the coast, our ponds still have trees, rushes, and reeds, but they usually have pond palms, lily pads, and moss all around.
*Free* Pond Life Printable Pack
Our memories of the ponds around us and our visits to the local ponds have make it easy to continually keep pond life a focal point in our nature studies. If that's not the case for you, I hope all of this will serve as inspiration while you're exploring a pond with your kids. 🙂
If you're planning a pond study with your kids in upcoming weeks, I invite you to use this Pond Life Printable Pack to add some fun to your study. You can find it in the Subscriber Resource Library or become an email subscriber to gain access to the Resource Library. (Friendly reminder: you can find the updated password in your most recent email from Table Life Blog.)
Also, while this printable pack was inspired by Over and Under the Pond, we've been reading lots of other books about ponds recently. If you're looking for some additional reading to help you study pond life, don't miss my pond life book list. I've got lots of options for you there!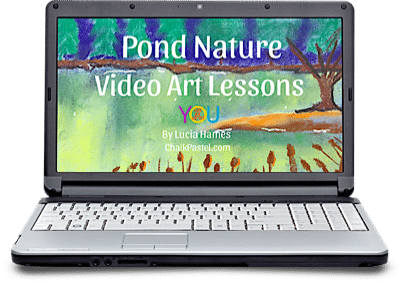 Nature Book Club Monthly Linkup #8
This month's Nature Book Club is all about water and we've got some awesome book-inspired nature learning activities to share with you! Let's take a look:
August Theme: Water: Streams, Rivers, & Ponds
Nature Book Club is a monthly linkup beginning on the 20th day of each month. It's a monthly book club devoted to connecting children to nature. There is a theme for each month in 2018 and we welcome your nature book and activity related links!
Party Rules
Choose an engaging nature book, do a craft or activity, and add your post to our monthly link up.
The link up party goes live at 9:00 a.m. EST on the 20th of each month and stays open until 11:59 p.m. EST on the last day of the month. Hurry to add your links!
You can link up to 3 posts.
Please do not link up advertising posts, advertise other link up parties, your store, or non-related blog posts. They will be removed.
By linking up with us, you agree for us to share your images and give you credit of course if we feature your posts.That's it!
Be sure to follow the hashtag on your favorite social media platform. That's a great way to connect and check out these projects while they're in progress!
Here's where you can link up with us: