Need help planning a Mary Cassatt unit study for your homeschool? Good news: today I'm sharing my favorite resources for learning all about the life and art of this incredible master artist.
*Post contains affiliate links; see disclosure for details.*
I loved studying Mary Cassatt with my kids for a couple of reasons. First of all, we're suckers for impressionists around here. Secondly, Cassatt was the first woman we've studied since my daughter started sitting in on our artist studies.
That's why I'm super excited to show you how we've studied Mary Cassatt in our homeschool recently and what we used in the past. Let's take a look:
Mary Cassatt Unit Study Resources
Our starting point for our Mary Cassatt unit study was Mixing with the Masters from Masterpiece Society. Through these lessons, we learned about Cassatt's background, techniques, and impact on the world of art. Better yet, my kiddos also had a chance to recreate a few famous Cassatt pieces.
They always love these step-by-step lessons from Ms. Alisha's Masterpiece Society workshops, but the Mary Cassatt lessons were especially fun.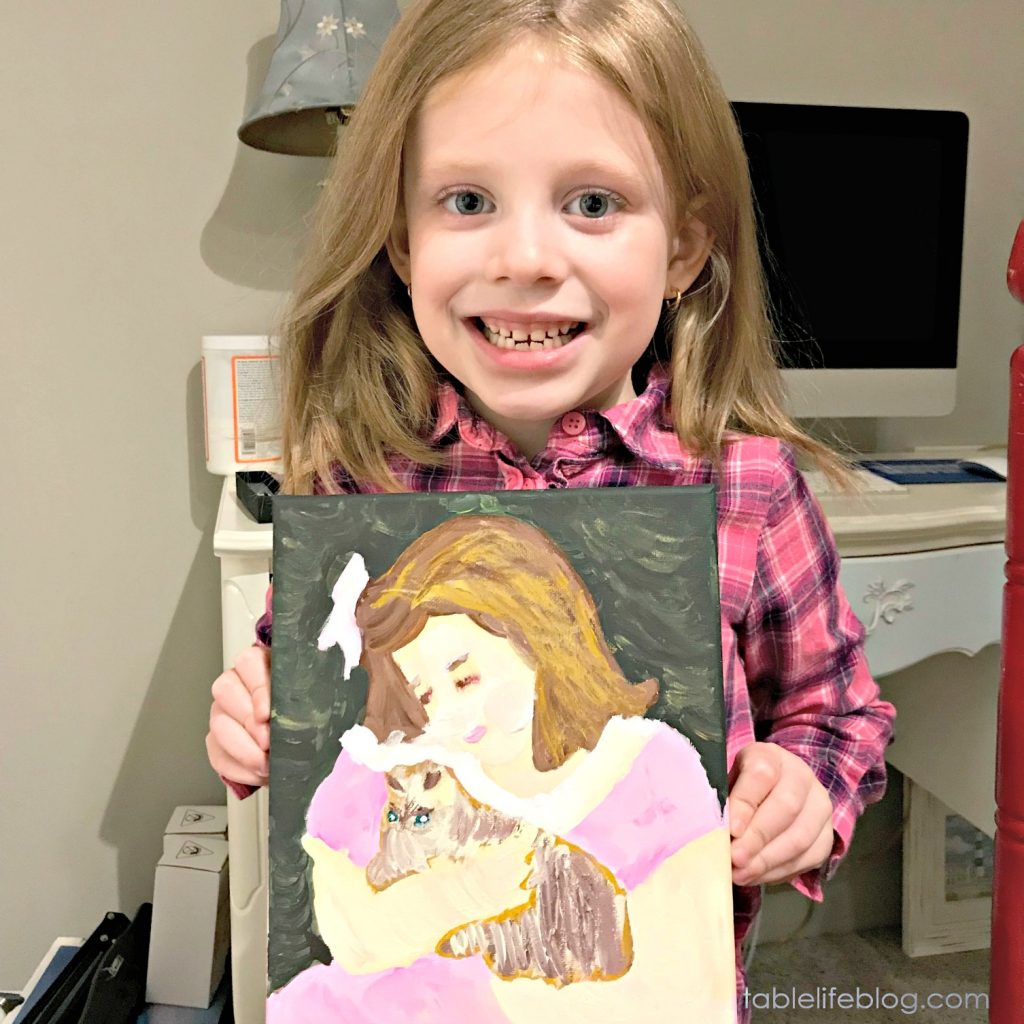 My youngest loved creating her own version of Sara Holding a Cat, while my oldest enjoyed the chalk pastel and gray scale projects.
In addition to our Mixing with the Masters lessons, my kiddos also worked through the Mary Cassatt unit in Masterpiece Society's Art Appreciation course. This unit includes biographical information, fun facts, notebooking pages, coloring sheets, and more and made it so easy to round out our Mary Cassatt study.
More on Mary Cassatt
Long before I found Masterpiece Society, I pieced together my own Mary Cassatt study for our local homeschool co-op. Here are the resources I found most helpful at that time.
What to Read
When it comes to reading selections, there's no shortage of great options for learning about Mary Cassatt. Here are a couple to consider:
As for books, my favorites featuring Mary Cassatt are Mary Cassatt: Extraordinary Impressionist Painter, Getting to Know the World's Greatest Artists: Mary Cassatt, and Baby Loves, but I've got several more suggestions for you in my Mary Cassatt book list.
What to Watch
Want to include some viewing selections in your Mary Cassatt unit study? Here are some good ones to consider:
More Mary Cassatt Unit Study Ideas
You may also want to consider some of the following ideas to go along with your Mary Cassatt study:

Looking for more unit study resources for the master artists? You'll want to check out these unit study posts:
Lastly, you can also check out my Ultimate Guide to Homeschool Artist Study for more ideas! 🙂