Netflix, Amazon Prime, and Hulu, oh my! It's no secret that there are lots of educational viewing options these days. Even so, it's not always easy determining what to watch and when. What's more is that it can be so overwhelming to sift through all the options that we completely miss out on learning through TV shows altogether.
Thankfully, it doesn't have to be that way! In this 5 day series, we'll take a look at some awesome viewing choices and how they could fit into your homeschool plans.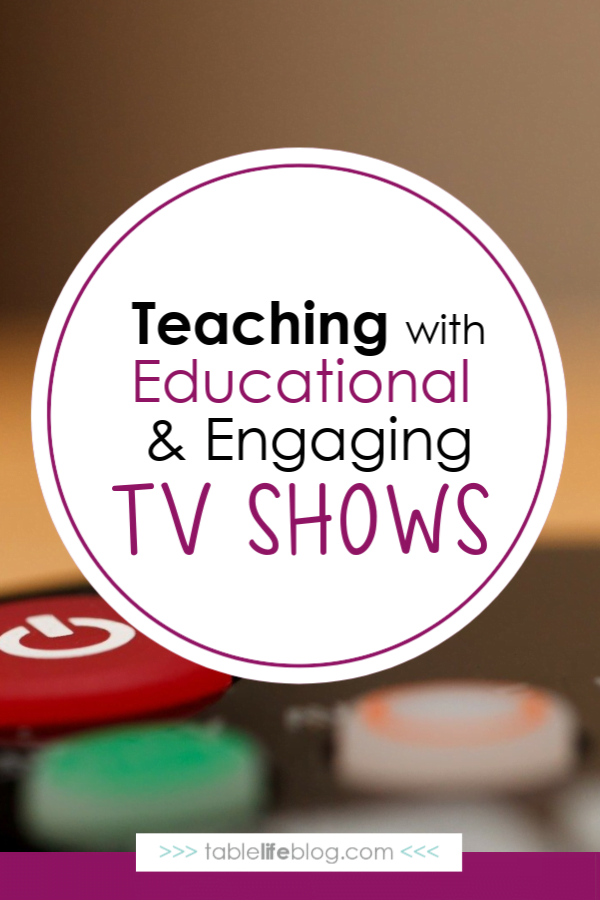 Don't get me wrong, I'm certainly not advocating that you abandon your lesson plans or curriculum and trade them out for endless television time. However, if you're covering a specific topic or simply need a few minutes to enjoy your coffee, some well-planned TV time can not only provide a break in your routine, but also supplement your learning.
Learning with TV Shows
The idea of learning with TV shows probably seems easy enough, but some direction goes a long way in making it work from a homeschooling perspective. That's why I'm happy to share this series with you.
Over the next five days, we'll look at some kid-friendly viewing options broken down by subject and intended audience. What's even better is that I've included information and links for extended learning ideas when available.
Ready to get started? Here's the lineup:
---
Looking for more fun learning ideas to use in your homeschool? You can check out my previous 5-Day series here: