You can't live in my house and be unfamiliar with the name Jeff Kinney.  Because of his wildly popular Diary of a Wimpy Kid series, Jeff Kinney has been my son's favorite author for years.  The Boy's love for those books left him wanting to know more about Jeff Kinney and the story behind Wimpy Kid, and in turn led us on a hunt for resources for a Jeff Kinney Unity Study.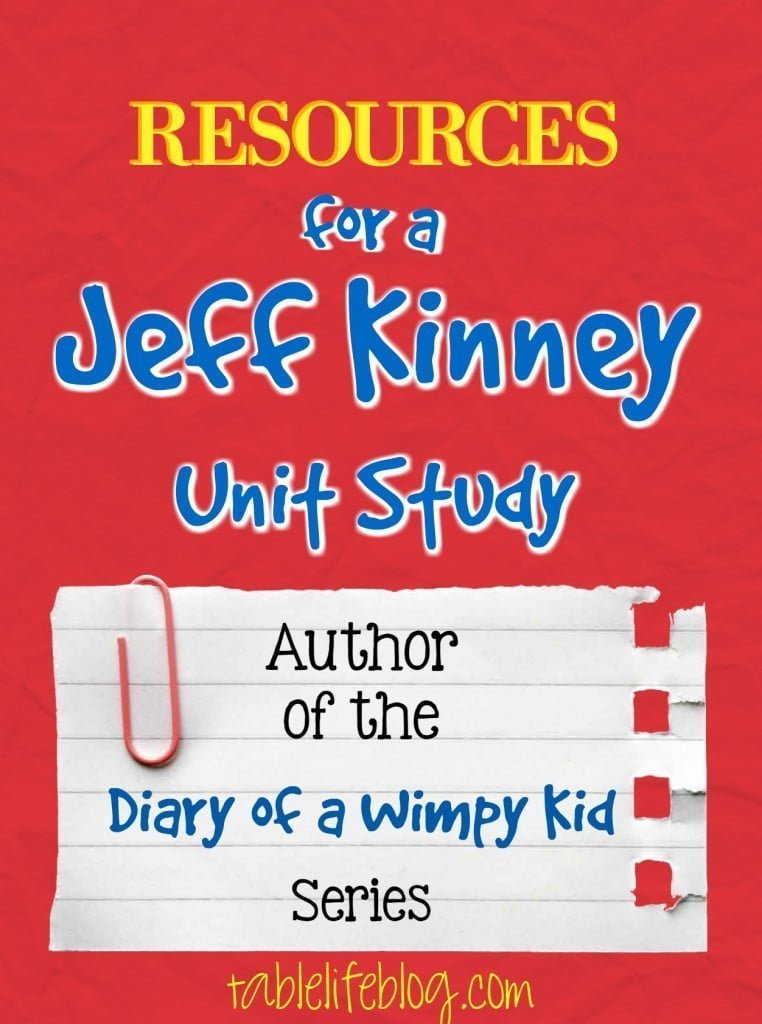 (This post contains affiliate links; please see disclosure for details.)
When it comes to the Diary of a Wimpy Kid series, there's a whole slew of resources to choose from.  Book studies, lapbooks, comprehension resources, you name it.  It's not quite as easy to find resources for a study on the author himself, though.  Here's a look at what I came up with for our Jeff Kinney Unit Study.
Jeff Kinney Unit Study Resources
Getting Started
1. The Diary of a Wimpy Kid Series – Chances are you're pretty familiar with these if you've found your way to this post.  If not, the first place to start is by borrowing the first book in the series from your local library.  A quick visit to Amazon could also get you started with this unit study.
2.  Who is Jeff Kinney? – my wimpy kid loves this book and still talks about the things he learned from it.  This short biography from the Who Was? series is a great resource for your Jeff Kinney Unit Study.
Jeff Kinney Biographical Info
Beyond Who is Jeff Kinney?, I recommend the following websites for biographical information:
Jeff Kinney Video Resources
I put together an entire playlist of video resources on YouTube.  These videos range from Jeff Kinney Questions & Answers to the story of how Diary of a Wimpy Kid came to be.  You can follow it here: Jeff Kinney Unit Study Playlist
Get Creative with Jeff Kinney
Has Jeff Kinney inspired your wimpy kids to get creative?  If so, here are some fun ideas to check out:
Additional Jeff Kinney Unit Study Resources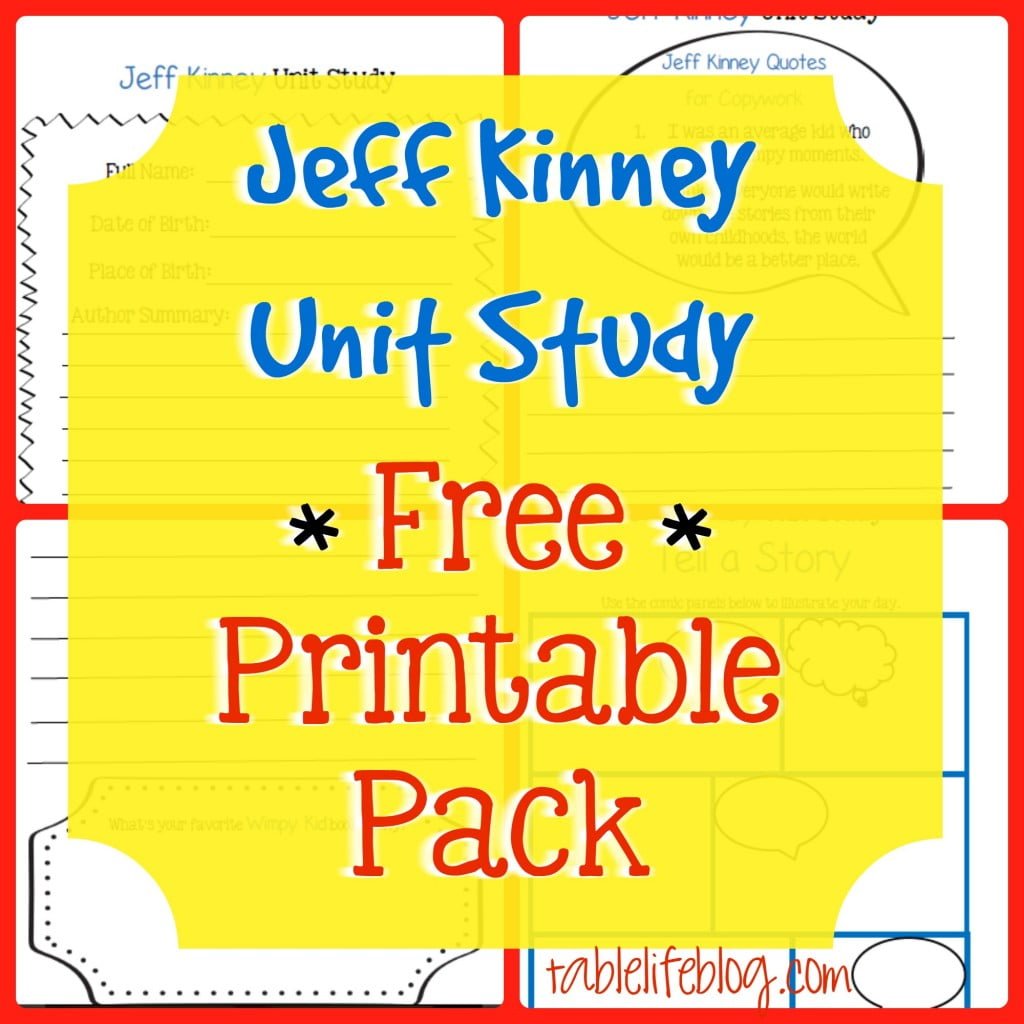 Did you know that Jeff Kinney's birthday is February 19?  He's not the only one with a February birthday, though.  Be sure to stop by iHomeschool Network to see more Birthday Lessons in February.