There's no shortage of homeschool parents seeking advice on curriculum, scheduling, and other home education basics. Unfortunately, it's difficult to make suggestions and answer questions for parents who are unfamiliar with homeschool methods and philosophies.
(Post contains affiliate links; see disclosure for details.)
But not everyone feels comfortable researching those methods and digging into educational philosophy. That's especially true for those of us who are homeschooling without an education background.
That's why we're talking homeschool methods and philosophies in this part of our Homeschool 101 series.
Why Homeschool Methods Matter
In all honesty, you can homeschool without knowing what homeschool methods are your best match. You can even homeschool without considering any educational philosophy. For a while, that is.
Related: Best Books to Help Homeschooling Parents Dig Deeper into Homeschool Methods & Educational Philosophy 
While you don't have to be an expert on homeschool methods, it helps tremendously to know which method is your best match. It's best to learn where you stand now rather than make drastic adjustments to your curriculum choices and homeschool scheduling later on.

If you've not spent time considering #homeschool methods & philosophies, now is the time! Click to Tweet

If you haven't spent much time considering these homeschool methods and philosophies, now is the time, friend! It will make all the difference in your day-to-day homeschool planning, your curriculum purchases, and your long-term goals.
Let's get started, shall we?
Overview of Homeschool Methods & Philosophies
Here's an overview of some popular homeschool methods. See if you can find yourself in one or two of these.
Traditional Homeschooling
Traditional homeschooling will likely resemble most public and private school teaching methods. As a general rule, traditional homeschoolers primarily rely on textbooks and workbooks. Traditional homeschooling can often be a "school at home" experience.
This homeschool method places great value in grade level standards and testing to ensure mastery.
Classical Homeschooling
This homeschool method capitalizes on the three stages of learning for a child: the Grammar stage, Logic stage, and Rhetoric stage. Throughout these stages, students are taught to think for themselves through exposure to a wide range of resources and literature.
Kids can absorb tons of information when they're younger. That's why the Grammar stage focuses on memorization and learning facts. Beginning around middle school age, the Logic stage combines the information learned in the Grammar stage with logic and application. Lastly, the Rhetoric stage uses elements from the prior stages to build language and effective communication skills.
Check out What is Classical Education? for a little more on this philosophy.
Charlotte Mason
Charlotte Mason was an educator who greatly impacted British education in the late 1800s and early 1900s. Although she wasn't a homeschooler, her thoughts on education inspired the Charlotte Mason method.

This style of homeschooling uses living books (books that draw you into a story) and observation to make connections in the world around us.
With the Charlotte Mason method, testing in a traditional sense is rare. Instead, Charlotte Mason homeschoolers rely on narration, drawing, or other methods to review subject matter.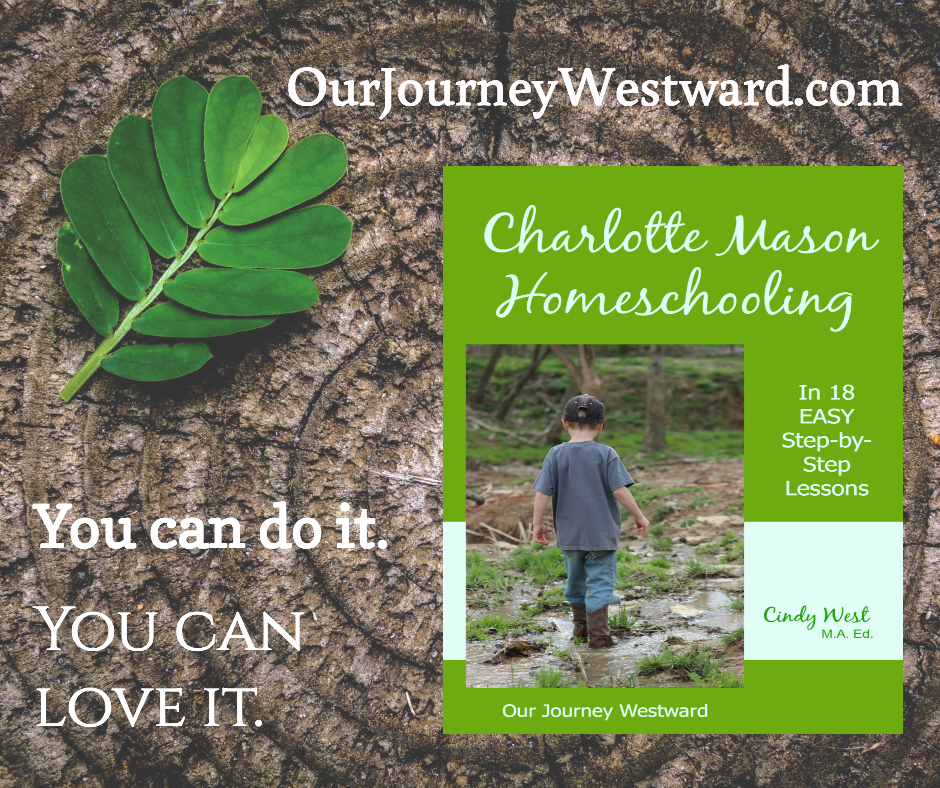 Another defining thing about this method is that formal schoolwork is usually completed by the first half of the day. Ms. Mason felt strongly that kids should have plenty of time each day to pursue their interests, cultivate their gifts, and explore outside.
Unschooling
Of all the homeschool methods out there, unschooling is possibly the most misunderstood. While unschooling usually means there is little formal lesson planning, this method still places great emphasis on learning.
The difference between unschooling and most other methods is that unschoolers learn through everyday life. Instead of textbooks and planned study, learning happens through a child's natural interests and experiences. Through those interests and experiences, kids have opportunities to explore and learn as life happens around them.
Unit Studies
Unit studies center around one topic at a time and build all — or most — school subjects around that topic until the study is complete. These studies can last a week or over the span of a month or so.
For example, my preschool ocean life unit study lasted a couple of weeks. During that time, my daughter played with fish toys, read lots of books about ocean life, and watched ocean life TV shows and movies. That's where we got most of our information about the topic.
In addition to those, she did themed printable packs to practice letters, numbers, and other preschool concepts. Lastly, we included ocean-themed art projects and snacks. Since all of her normal subjects were covered through the ocean unit study, we could make ocean life her focus during the study.
Finding Your Homeschool Method
The overview above should give you a general idea of what homeschool methods might be a good match for your family. In addition to that overview, I highly recommend setting aside half an hour and watching this video on the Five Flavors of Homeschooling and completing the exercise.
This video is a huge help because it goes beyond the overview by helping you identify your educational philosophies and understand which method would likely be the best match for your situation.
If you can't spare the entire half hour, you can stop around the twenty minute mark and still have the most valuable information. The remainder of the video highlights one method, the Charlotte Mason method, which could be helpful to you or irrelevant depending on your chosen homeschool methods.
One thing that Sonya points out in the video is that you don't have to lock into one specific method. That was a huge help to us in our earlier years of homeschooling
At one point, we were eclectic homeschoolers. That meant we borrowed bits and pieces from several methods and applied what worked best for our family. No one method exclusively met our needs at the time, so mixing it up was best.
Want to learn more about homeschool methods? Don't miss Fearless Homeschool's Ultimate Guide to Homeschool Styles.
So, what about you? What are your thoughts on homeschool methods? I'd love to hear from you in the comments below.
---
This post is part of my Homeschool 101: The Basics of Home Education series. Be sure to check out the other posts in the series by clicking the links below:
This series is part of a 5 Day Hopscotch from iHomeschool Network. Stop by and take a look!