Looking for homeschool field trip ideas in the Birmingham, Alabama area? We've got you covered with this list of awesome places to experience and learn while you're in town.
If you're familiar with Birmingham, Alabama, you probably know it's a great place for families.  Thankfully, homeschooling families are no exception!  Whether you live in central Alabama or are simply planning to visit, Birmingham has lots to offer the homeschooling community.  Here's a look at ten great choices for homeschool field trips in Birmingham.
Top 10 Homeschool Field Trips in Birmingham
1. Birmingham Civil Rights Institute – The Civil Rights Institute can be a hard place to visit, but it's a field trip in Birmingham that you don't want to miss.  Through a self-guided multi-media experience, you'll walk through the 1950s and 60s and see how the struggle for equality in Birmingham affected the world.  It's tough subject matter, but important nonetheless.  I recommend spending time on their website and getting an idea of what to expect before taking younger children, though.  You may find this one to be better suited to tweens and teens.
2. McWane Science Center – The McWane Science Center is one of those places where learning and fun come together naturally.  Sure, you can take advantage of the Homeschool Programs offered if your kids want to cover a subject in-depth, but a regular visit is packed with learning opportunities all on its own.  The website even includes a field trip guide with information about IMAX presentations and available exhibits.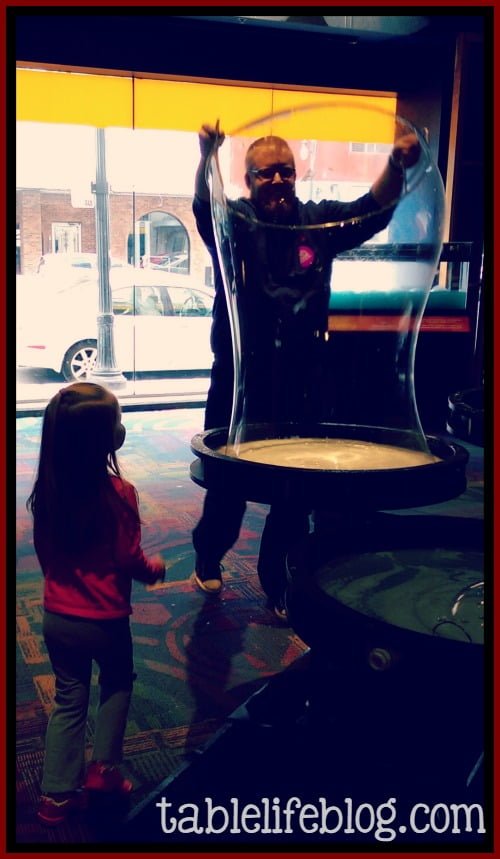 3. Birmingham Zoo – Zoos are always great places to visit, but the educational programs — including Homeschool Academy — make this a particularly great spot for field trips in Birmingham.
4. Birmingham Botanical Gardens – With more than 25 gardens spread over 67 acres, the Birmingham Botanical Gardens has always been a great place to spend an afternoon.  It's so much more than a place for an afternoon stroll, though!  Book a Discovery Field Trip, take a hike through the gardens, or do some nature journaling in a favorite spot.  All of these options make the Birmingham Botanical Gardens a great field trip choice!
5. Birmingham Children's Theatre – Birmingham Children's Theatre has been entertaining and educating kids of all ages through professional theatre since 1947 and is a great choice for homeschool field trips.  While written with public schools in mind, the free study guides also make this so much more than a trip to the theater and could be adapted to fit the needs of homeschooling families. These guides are great tools for making the most of the theatre experience and are not to be missed!
6. Birmingham Museum of Art – Serious business, this is one of our favorite places ever!  Free general admission, hands-on activities just for kids, and tons of teacher resources make it a perfect field trip for homeschool families!
7. Vulcan Park – This is a cross-curricular experience and focuses on life during different eras of history.  Plus, it's always great to visit Birmingham's favorite landmark.
8. Southern Museum of Flight – The Southern Museum of Flight is one of the largest aviation museums in the southeast and is dedicated to celebrating the history of flight by preserving all sorts of aircrafts and related memorabilia.  This museum is homeschool-friendly and is a super cool place for a Birmingham field trip.
9. Arlington Antebellum Home and Gardens – This former plantation home and gardens allows visitors a glimpse of 19th-century life and is one of my favorite field trip spots in Birmingham.
10. American Village – It's not technically in Birmingham, but it's close enough and it's an amazing place for a field trip.  The mission of American Village is to educate and inspire visitors by highlighting the beginnings of the United States and the blessings of freedom.  This place brings American history to life in ways that a textbook simply can't!
---
What about you? Do you have field trip suggestions for the Birmingham area? If so, we'd love to hear about them.