Whether you're homeschooling with a limited budget, dealing with curriculum issues, or looking for help with those rabbit trails that come up in daily life while learning at home, it's nice to have some free homeschool resources to fall back on.
Post contains affiliate links; see disclosure for details.
That said, it's not always easy to remember all of those great resources you come across. That's why I compiled this list of favorites I've found in our 10+ years of homeschooling. I'm excited to share them with you today!
Free Homeschool Resources You Need to Know
The resources in this first group fall into the category of general homeschool help, while the remainders on this list are divided into topical sections.

Now that the housekeeping is out of the way, let's take a look:
1. PBS Learning Media
You'll need to enter your local PBS channel info for access to PBS Learning Media, but once you do, you'll find educational resources for every age and subject.
2. Education.com
This site has a plethora of free lesson plans, games, and worksheets for preschool and elementary kiddos.
3. Homeschool ID Card
Need an ID card for your homeschool? You can get one for free through Homeschool Buyers Co-op. Better yet, you can print it at home and laminate it or stick it between some clear contact paper.
4. All in One Homeschool
From preschool to high school, all of your homeschooling can be done through this free online curriculum. If you don't need to use it in its entirety, consider using it to cover specific subjects or as a supplemental resource.
5. Ambleside Online
We're in our third year of using this Charlotte Mason-inspired curriculum to guide our homeschool. The Ambleside Online curriculum itself is completely free. Also, the majority of the books needed are in the public domain and are therefore available for free on Kindle or various sites. The rest can be purchased or borrowed from libraries as needed.
6. Wide Open School
From preschool to high school, Wide Open School from Common Sense Media offers a huge variety of free learning activities across core subject and even areas like fitness, the arts, and life skills.
7. Teachers Pay Teachers
While this site primarily features classroom-oriented resources, there are lots of free homeschool resources available there also. You can find them by selecting the "homeschool" and "free" filters when you search.
8. National Geographic Education
This site has tons of articles, activities, and lessons for science, geography, arts, and more. Also worth noting, the National Geographic Kids site is pretty awesome too.
9. Khan Academy
A longtime favorite for many homeschool families, Khan Academy is a fantastic free resource. You'll find comprehensive courses for math, science, test-prep and more there.
10. Starfall
Both of my kids spent plenty of time on this free website in their first years of homeschooling. Paid membership gives you full access to Starfall, but there's plenty of early education goodness available for free.
11. TED-Ed
You can check out the educator section of the TED-Ed site or just let your kiddos explore the student section and learn about an assortment of topics.
12. Notebooking Pages
You'll find free notebooking packs and sample pages for holidays, history and geography topics, artists and musicians, scientists and more at Productive Homeschooling.
13. Quick Start Carschooling
Need help homeschooling on the go? Use your free Homeschool Buyers Co-op membership to get your copy of Quick Start Carschooling. It's a 51-page e-Book with ideas for learning while you're on the road.
14. Getting Started in Homeschooling
Simply Charlotte Mason offers a free e-Book to help you determine which approach to homeschooling will best suit you. It also serves as a guide to help you get started once you have an idea of your chosen approach.
15. Homeschool Mission Statement Help
I'm an advocate of understanding the why behind your choice to homeschool; a homeschool mission statement is a great way to make sure you don't lose sight of your why or wonder aimlessly on this education journey. If you need help crafting yours, see this Writing Your Homeschool Mission Statement PDF from 7 Sisters Homeschool.
16. Super Simple Planning Worksheets
Need a streamlined approach to homeschool planning? Learn more about my super simple homeschool planning worksheets and download yours for free.
17. God's Little Explorers
We used the paid version of the God's Little Explorers curriculum while homeschooling preschool, but the free version is pretty awesome on its own. It contains 28 units and covers numbers, letters, Bible, and life skills.
18. The Idea Nest
I love this early learning resource from My Little Robins! The Idea Nest is a free monthly play-based collection with book ideas, Bible stories, and play-based activities.
19. Homeschooling High School Course
Need help homeschooling high school? Let this free mini course from 7 Sisters Homeschool get you on the right track.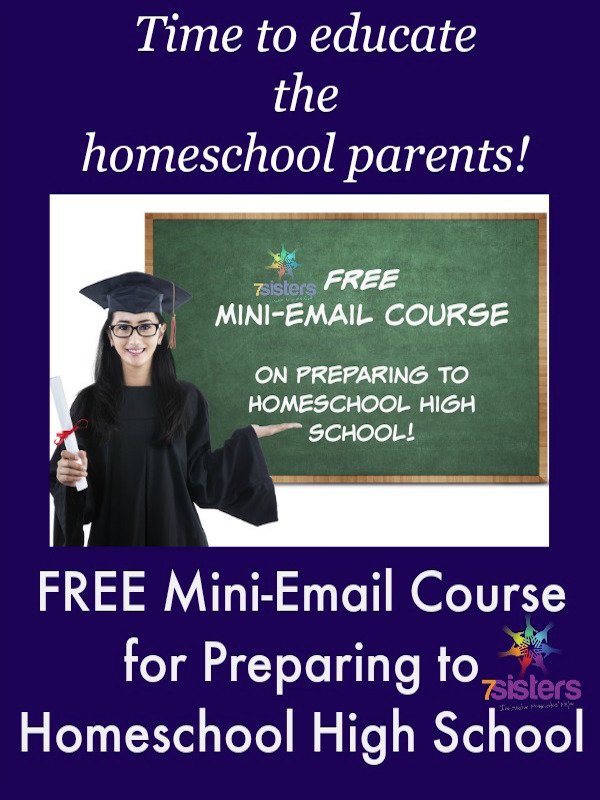 20. Rock Your Homeschool
Rock Your Homeschool put together this awesome list of free homeschool printables for all of us to enjoy as needed. 🙂
Free Literature Resources
21. Archive.org
Can't find a book you need for your homeschool? See if it's available through Archive.org and borrow it for free.
22. My Reading Lists and Book Reviews
I've got 16+ pages in this section of my site archives. Here's a sampling of the book lists you'll find there.
23. Online Book Clubs
Add some adventure to your homeschool one book at a time with these free Literary Adventures for Kids online book clubs. 🙂
24. Scholastic
Peruse the Lessons and Ideas section of this site to find lesson plans and resources for your favorite books published by Scholastic.
25. Candlewick Press
Use this site to find discussion guides and printable activities to go along with books from Candlewick Press.
26. LibriVox
Read alouds play a big role in our homeschool; that's why I turn to the free LibriVox app to give my voice a break each day.

True story, my kids and I also use LibriVox for our personal reading when working through a book in the public domain. I'm really not kidding when I say someone in our family uses LibriVox to listen to audiobooks on a daily basis.
27. Magic Tree House
This site has great fun for any Magic Tree House fan, but it also houses free resources for teachers. There's a lot to this site, but the printables that go along with the Magic Tree House books are particularly helpful.
28. Simply Charlotte Mason Bookfinder
Need reading suggestions about a specific topic? Use the SCM Bookfinder to load up your library list and find quality books for your homeschool.
29. Penguin Young Readers
Visit the School & Library section of this publisher's site to view all of the free reading guides, activity kits, and lesson plans that go along with their books.
30. Free Month of EPIC!
Screen time doesn't have to be nothing but games! Sign up and get a free month of access to EPIC's huge digital library for kids to put their devices to good use.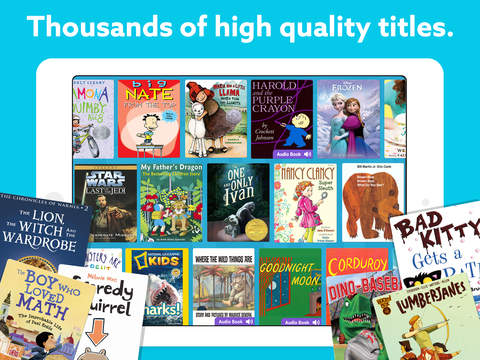 31. Poetry Teatime Quick Start Guide
This free guide is a great way to make poetry teatime a regular part of your homeschool plans.
Free Phonics & Reading Resources
32. Reading Skills Assessment
This reading skills assessment from Explode the Code is available through your free Homeschool Buyers Co-op membership.
33. Animal-themed Reading Bundle
This fun reading bundle is a great way to review letter sounds with your animal lover.
34. Bob Books Printable Packs
Are you using Bob Books to teach reading? If so, don't miss the following resources for free printable packs to go along with the books:
35. SightWords.com
This free website is a good source for sight words lists, teaching tips, games, and reading curriculum.
36. How to Solve Letter Reversals e-Book
Is your kiddo struggling with letter reversals? This free e-Book from All About Learning Press can help you solve the problem.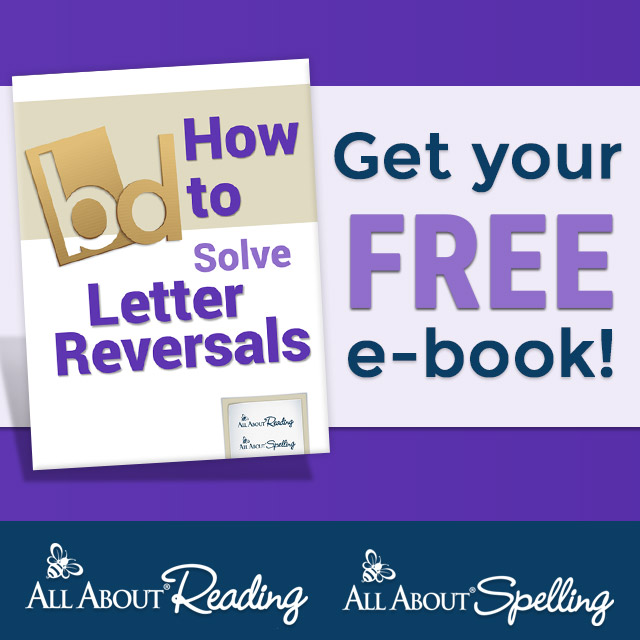 37. Nessy Reading and Spelling Trial
Nessy.com offers a free trial of their Nessy Reading and Spelling program. This program is a great resource for any child learning to read, but it's particularly known for helping dyslexic children learn to read.
38. Banana Splits Compound Word Game
This free Banana Splits Compound Words Game is an adorable way to reinforce compound words. My daughter loves playing this one!
39. Reading Readiness Checklist
Is your kiddo ready to learn to read? This free reading readiness checklist will help you decide.
Free Language Arts Resources
40. Daily Grammar
Daily Grammar's lesson archive offers free grammar lessons and matching quizzes.
41. Research Paper Help
Need help teaching your reluctant writer how to write a research paper? Download your free Research Paper Help for Reluctant Writers from 7 Sisters Homeschool.
42. Duolingo Foreign Language
Duolingo is a great way to learn foreign language. The best part is you can also download it as an app on your chosen device and learn for free there!
43. Copywork
Have you seen Kingdom First Homeschool's list of free copywork packs? She has links to lots of copywork options, but also explains the benefits of copywork.
44. Writing & Journal Prompts
Need some writing inspiration? See Writeshop's archives for free writing and journal prompts.
45. The Good and the Beautiful Language Arts
Did you know The Good and the Beautiful Offers the digital versions of their K-5 language arts programs for free? Check out Level 1 or go back to the home page and scroll to the bottom to download a different level.
46. Middle & High School Language Arts
Tina's Dynamic Homeschool Plus has a super helpful roundup of free language arts materials for middle and high school.
47. Spelling City
Spelling City has a variety of spelling games and practice tools available for free. Paying for membership understandably gives you access to more resources, but the free options can be a great help.
48. Spelling Rules Posters
Use these free spelling rules posters for quick reference for those tricky spelling cases.
49. Vocabulary.com
This site and its apps put a fun interactive spin on vocabulary for students of all ages. Chances are you'll get plenty of mileage from the free student or free educator membership, but you can upgrade to the paid educator membership if you wish.
Free History & Geography Resources
50. TeachingHistory.org
Need help covering a specific history topic? This free site has a huge database of history lesson plans.
51. Simple History
Simple History's videos offer quick, animated overviews of various history topics.
52. KS2 History (Formerly BBC Education)
We love the history games available on this free website. We stumbled across this site early in our homeschool journey and continue to turn to it to reinforce history topics.
53. Book of Centuries
Document your history studies across the timeline with this free Book of Centuries download from Simply Charlotte Mason.
54. Songs to Help Memorize American Documents
These songs are a great way to help your student memorize documents like the Gettysburg Address and the Declaration of Independence.
55. We the People
Have you seen Apologia's We the People e-Book? It can help you cover the American election process, presidents, and the Constitution.
56. Ducksters
Ducksters covers a variety of topics, but the majority of the resources there relate to history.
57. Google Earth
Google Earth allows you to drop into a city and see more than just maps on a screen. In fact, digging into Google Earth Education allows you to create map projects, learn latitude and longitude, and even view geographical timelapses.
58. Geography Now
The Geography Now YouTube channel is one of our first stops for learning about different countries and regions. Serious business, we enjoy these videos so much we often rewatch them with Dad just for fun when our homeschool day is finished.
59. History Classroom
The History Channel offers free study guides, videos, and more through the education section of their website
Free Art, Music, & Drama Resources
60. Art for Kids Hub
Art for Kids Hub is one of our favorite stops for drawing tutorials, but you'll also find free tutorials for origami, sculpting, and painting there.
61. The Kitchen Table Classroom
Jodi shares tons of art ideas on her site, but these free printable activities are especially helpful for teaching specific art techniques.
62. Making Art Fun
We use the Making Art Fun site to get quick artist biographies and tutorials.
63. The National Gallery of Art
The National Gallery of Art is a great resource for artist or picture study. You can use it to view specific works of art or to access the available free lessons.
64. Crayola
I've turned to the free homeschool resources in Crayola's educator section countless times throughout our years of homeschooling.

This site is full of lesson plans that combine art and other subjects like science, history, and language arts. We also love the coloring pages and craft ideas found here. Some of these are just for fun, but lots — like the geography, plant, and animal pages — are great for homeschooling.
65. Table Life Blog Art Archives
A visit to my Art Archives is the best way to find all of my free art tutorials, art-related book lists, and artist study units. I've got more than 60 posts waiting for you here!
66. Art with Mati and Dada
The Art with Mati and Dada YouTube Channel is a fun way to introduce your kids to famous artists.
67. Art Links for the Not-so Artsy Homeschool Parent
I share 35 of my favorite homeschool art helpers and ideas in this art-only roundup.
68. Music Appreciation Printables
Music in Our Homeschool has several free lessons and printable packs available.
69. Homeschool Piano
Want to learn piano at home? Use your free Homeschool Buyers Co-op membership to get complimentary access to Homeschool Piano for an entire month.
70. The Case for Drama in Your Homeschool
Does drama have a place in your homeschool? This 7 Sisters Homeschool PDF explains why it doesn't need to be left out of your homeschool fine arts efforts.
71. Intro to Directing
This free Intro to Directing guide will help kiddos who are interested in directing a play with other kids.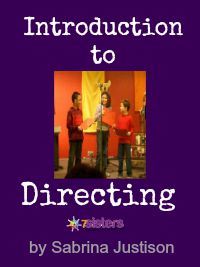 Free Math Resources for Your Homeschool
72. Homeschool Math
This site has a large selection of free math lessons and worksheets especially geared toward homeschoolers.
73. Math Cheat Sheets
Designed for grades 4-8, these free math cheat sheets are great to have on hand for quick math facts.
74. Maths Chase
Need help teaching multiplication facts? Check out Maths Chase and their free games designed to teach time tables.
75. Math-themed TV Shows
This list of math-related TV shows can help you work math skills into your TV time.
76. Math Games
Use this site for free math video lessons, worksheets, and online games.
77. Beast Academy Playground
Beast Academy Playground has a great collection of free tabletop math games for ages 4 and up. My youngest loves everything she's played here. 😉
Free Science & Technology Resources
78. Mystery Science
Sign up for a free one year membership and get access to science lessons and resources for all ages.
79. Discovery Education Science
Did you know your *FREE* Homeschool Buyers Co-op membership comes with a free trial of both the elementary and middle school versions of Discovery Education Science?
80. Magic School Bus
If you're a Netflix subscriber, you have access to this television series. Better yet, combine it with these science experiments and printables from the Magic School Bus website and you'll have science pretty much covered.
81. Crash Course Kids
The videos from the Crash Course Kids YouTube channel are some of our favorites for learning about science-related topics. Visit their profile to check out their videos on physical science, space science, engineering, and more.
82. Science-themed TV List
Want to add some other science inspiration to your TV time? Don't miss these suggestions for teaching science through TV shows. Lots of the recommendations there are available for free!
83. College Prep Science
College Prep Science offers several free homeshool science resources. You'll find lessons, printables, and teaching tips waiting for you there.
84. NASA
NASA's For Educators section offers free weekly STEM emails, lesson plans for elementary through high schoolers, and additional recommended resources for learning about space science and technology.
85. Marine Biology Unit
Are you planning to study ocean life in the coming months? The Good and the Beautiful offers their Marine Biology Unit for free.
86. Ocearch
While you're learning about marine life, be sure to check out Ocearch. This site provides real-time tracking data for whales, dolphins, sea turtles, and more.

We visit this one often to see what's happening in the water around our nearby beaches.
87. Code.org
A favorite for teachers everywhere, Code.org is one of the best free homeschool resources out there! Sign up for the free educator membership and then hop over to the Hour of Code section and take a look around.
88. Free Typing Games and Lessons
Want to add keyboarding to your homeschool mix? Check out KidzType's free typing lessons and practice games. They're a great way to teach typing and provide plenty of practice.
---
Do you know a few free homeschool resources we didn't list here? Share them with us in the comments so we can check them out. 🙂