Planning to study ponds in your homeschool in the coming weeks? Today I'm sharing some great children's books about pond life to help you learn.
*Post contains affiliate links; see disclosure for details.*
Some of these books are for younger kids, but several would be a good fit for upper elementary and even middle school kids. Also, there's a good mix of old and new books about pond life, as well as a mix of picture books and nonfiction options. Let's take a look:

Children's Books About Pond Life
1. Pond Water Zoo
While most books about pond life focus on what's easily seen, Pond Water Zoo is a unique look at microscopic pond life. It features detailed illustrations and does a great job introducing readers to the world waiting for them in a single drop of pond water.

2. Over and Under the Pond
One of our favorite books about ponds, Over and Under the Pond does a lovely job showcasing life above and beneath a pond's surface. The beautiful illustrations are reason enough to share it with your kids, but there's also a section in the back with information on all of the featured animals.

3. Pond
Jim LaMarche's Pond is another of our favorite books about pond life. This one centers around pond life season after season and does a wonderful job celebrating the connection between childhood and the natural world.

4. Look Inside a Pond
Look Inside a Pond is a simple nonfiction look at life happening at a pond. It contains a glossary, suggestions for further reading, and good descriptions of the pond life covered.

5. Pond Circle
Need a picture book that specifically addresses how the food chain correlates with pond life? Pond Circle does that beautifully. With its rich text and bold illustrations, it highlights the rhythm of the natural world and it's often one that occurs just outside our windows.

6. The Pond
The Pond by Nicola Davies and Cathy Fisher isn't just a book about pond life, but also one that walks with a family as they cope with loss. With its touching illustrations and gentle progression, this story shows pond life from beginning stages to a naturally full and fascinating state.
Due to the characters experiencing death, it may not be a good selection for some children. However, I read it with my usually sensitive kiddo and she enjoyed it.  

7. Life in the Pond
An ideal nonfiction option for preschoolers and early elementary kids, Life in the Pond explains the pond habitat and the creatures found in and around ponds. Each two-page spread includes a large photo paired with short text, making it a good fit for some beginning readers or little ones with short attention spans.
8. Would You Rather Be a Pollywog?
Would You Rather Be a Pollywog from The Cat in the Hat's Learning Library is a good choice for kids who enjoy learning with familiar characters. With the Seuss-like rhyming text and colorful illustrations, this one's definitely a fun way to explore pond life.
9. Pond Walk
Want to introduce your youngest kids to nature journaling? Pond Walk follows Buddy and his mom as they visit the pond, observe what they see, and draw it in their notebooks.
10. Beyond the Pond
Pond life and imagination come together in Joseph Kuefler's Beyond the Pond. It follows a young boy as he explores beneath the surface of his pond and discovers all kinds of pond life, some that we would all expect to find and some that point to a fantastical adventure.
11. Life in a Pond (Living in a Biome)
Life in a Pond
is another great nonfiction choice for preschoolers and early elementary children. It includes photographs, a glossary, and other reading suggestions for further learning.
12. If You Spent a Day with Thoreau at Walden Pond
If You Spent a Day with Thoreau at Walden Pond is exactly what it sounds like. This completely charming book opens with an explanation of Henry David Thoreau's grand experiment at Walden Pond and leads readers to imagine what it might have been like to walk the shores of Walden Pond with him as he observed and recorded the life around him.
13. In the Small, Small Pond
In the Small, Small Pond is a great option for younger kids. The text is short and to the point and the illustrations are colorful and simple. This combination is wonderful for introducing pond life to your little ones.
14. Eyewitness Pond & River
DK's Eyewitness Pond and River is a great nonfiction option that looks at pond life from season to season, animals and plants in ponds and rivers, and conservation efforts for both. It includes tons of images, some labeled, and also a glossary.
15. By Pond and River
Originally published in 1901, By Pond and River is a living book about pond life. More specifically, it's a collection of stories about animals that live in and around ponds and rivers. Also worth noting, it's often included in Charlotte Mason-inspired reading lists for early and middle elementary years, but it's appeal certainly isn't limited to those grade levels.
---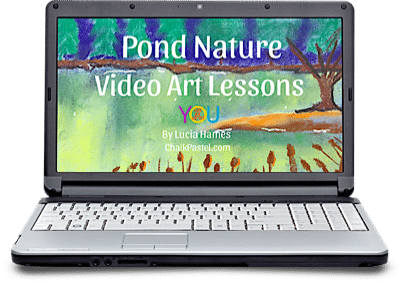 Do you have favorite books about pond life? Share them with us in the comments so that we can check into them. 🙂